The 7 Habits of Highly Effective People | The Leader in Me
With the support of the FranklinCovey, Le Page Primary has a laser-like focus on how we as educators can create leaders, one child at a time. The Leader in Me initiative is based on Stephen Covey's 7 Habits of Highly Effective People. The following Habits are embedded across all subject areas, and demonstrated and taught daily.

Be Proactive
Take responsibility for your life. Choose to act deliberately and take responsibility for your actions. Listen to your language and be proactive rather than reactive.

Begin With the End in Mind
Define your mission and goals in life. Live with hope and purpose. Know what you want before you begin.

Put First Things First
Prioritise and do the most important things first. Make the most effective use of your time by prioritising. Work smarter, not harder.

Think Win-Win
Have an 'everyone can win' attitude. Build successful relationships with others by finding a solution that works for all.

Seek First to Understand Then to Be Understood
Listen to people sincerely. Hear others with your eyes, ears and heart. Only 7% of communication is verbal, 93% is body language, tone and feeling.

Synergise
Work together to achieve more. Two or more people can work together to create a better solution than either one could create alone. Synergy requires valuing people's uniqueness and individuality.

Sharpen the Saw
Renew yourself regularly. Balance all four dimensions of your life: body, mind, heart and soul.
Le Page PS is proud to be on our journey to becoming a Leader in Me Lighthouse School.
The Leader in Me is a whole-school based school improvement process based on the idea that everyone can be a leader.
This evidence-based approach empowers students with the leadership and life skills they need to thrive. By developing the whole child; socially, emotionally, academically and ethically, we foster a school climate that promotes greatness.
Our Mission Statement at Le Page is –
Identify the talent, develop the confidence, and create the leader.
Our mission is to develop student leaders with active and creative minds, a sense of understanding and compassion for others.
At Le Page PS we truly believe in our mission statement and strive to help our students to achieve their potential. Through the Leader in Me implementation, we have better defined our school's mission and live it more fully. By creating a focus on leadership, our school has improved, and our students are not only learning academically but also acquiring the social and emotional skills needed for life.
Students are set a task at the beginning of each year to create a Personal Mission Statement which they display in their rooms. This helps students remember what they stand for, and how they plan to use their personal values.
Each student has a Leadership Notebook in which personal and academic goals are written and tracked on a termly basis. Achievement charts are used to recorded progress towards goals and the management of self. The Leadership Notebook is a hands-on resource that helps staff and students practice the 7 Habits, in a relevant manner and celebrates the Victories of students. The 7 Habits of Highly Effective People provides school community members with a framework of common understandings and language, which is embedded into all aspects of teaching and learning. The framework supports all discipline, communication and grievance processes in the school.
Working in Your Element and Buddies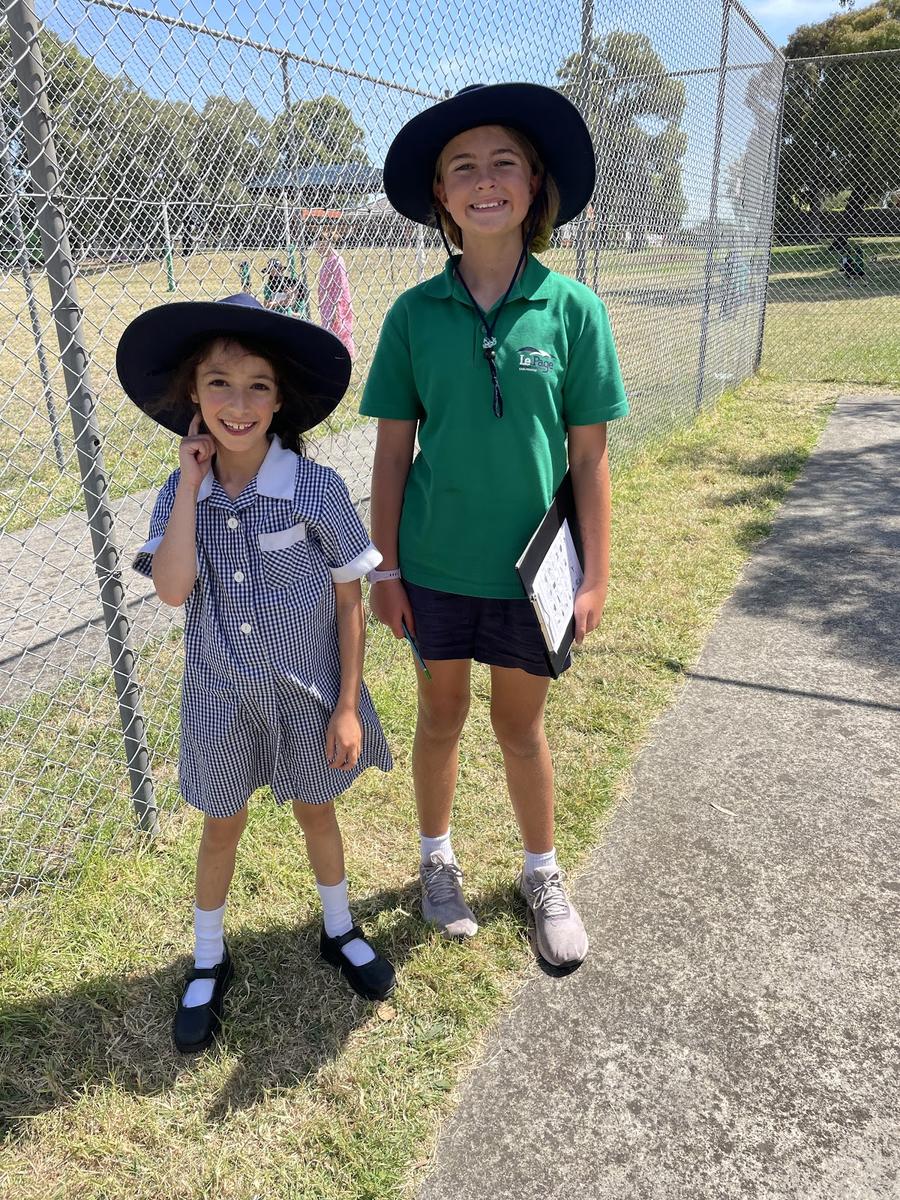 We believe in fostering an environment where students can truly thrive. One of the ways we do this is by following the philosophy of "working in your element," as described by renowned education expert Sir Ken Robinson. This means identifying each student's unique strengths and interests and creating opportunities for them to pursue these passions. Additionally, we have a buddy program in place, where older students are paired with younger ones to mentor and support but also to participate in a variety of activities that focus on the 7 Habits of Highly Effective People. This not only helps younger students feel more comfortable and confident at school but also teaches older students valuable leadership skills. As part of our 'Leader in Me' program, we alternate between a 50-minute 'working in your element' and a 'buddies' session each week. By incorporating these principles into our approach to education, we aim to create a community where every student feels valued, inspired and empowered to reach their full potential.
Leadership Days
We believe that our students have unique passions and talents that should be celebrated and shared with others. That's why we invite the wider community along with other schools to participate in our Leadership Days where we learn from our students and see the 7 Habits in action. During these events, our students take on important roles, such as conducting tours of the school, running workshops, and performing for our guests. This not only allows our students to showcase their talents and passions, but also provides them with valuable experience in public speaking, event planning, and organization. By participating in these events, our students learn valuable skills that they can apply both in and out of the classroom, helping them to become confident, responsible and effective leaders.
Student Led Assemblies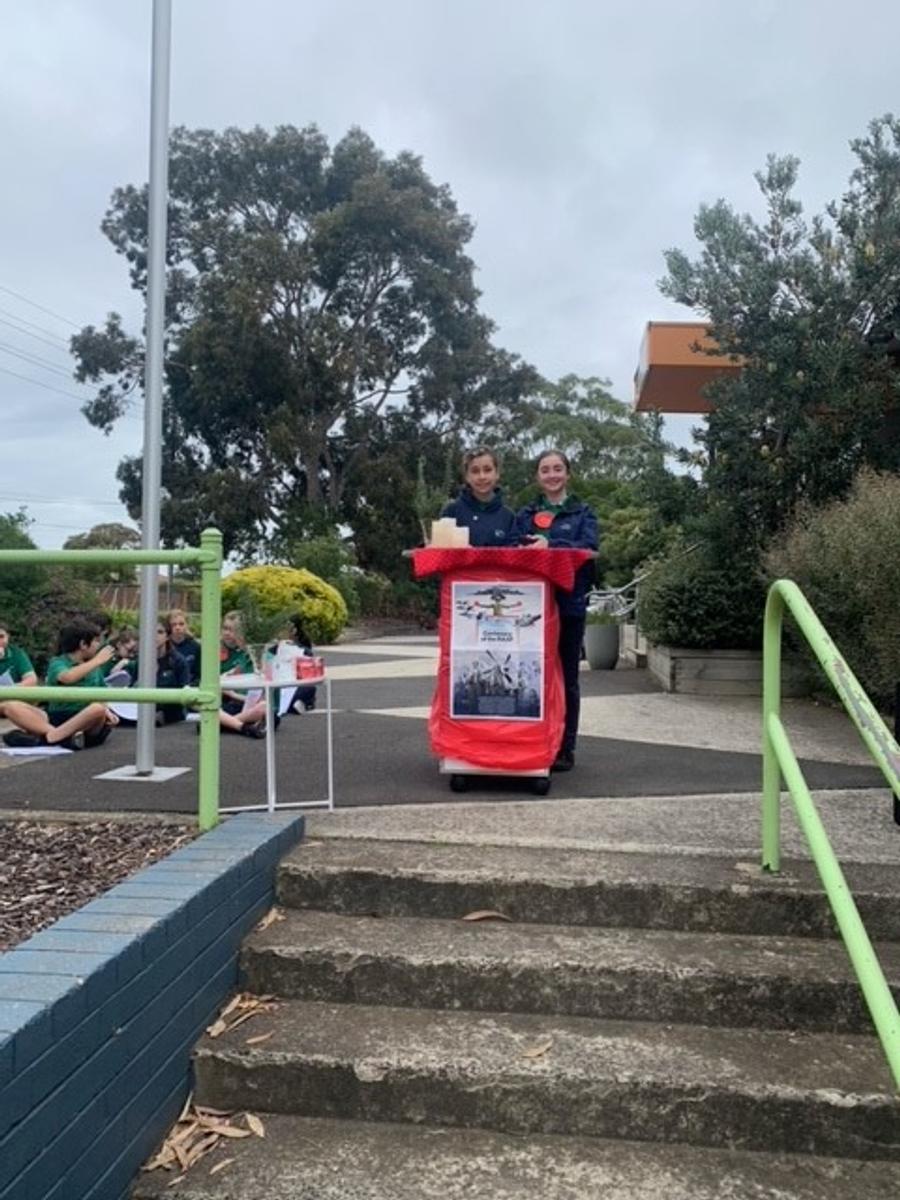 At Le Page Primary School, we believe in empowering our students to become confident and capable leaders. One way we achieve this is through our Student Led Assemblies which are held every Friday at 3:00 pm. These assemblies are planned, organized, and led entirely by our students, with guidance from our teachers. Students work collaboratively to create presentations, rehearse performances, and lead the entire assembly from start to finish. Through this process, they develop essential skills such as communication, teamwork, problem-solving, and time management. We encourage all members of our school community to attend our assemblies to celebrate our students' achievements and to hear important information relevant to our school.
Student Lighthouse Team
Our Student Lighthouse team aims to shine light into the world. We believe in promoting student leadership at every level. That's why we have established our Student Lighthouse team, consisting of students from Prep to Year 6. The team is based on the principles of the 'Leader in Me' program and is designed to empower our students to take an active role in shaping our school's culture and community. The Student Lighthouse team members are selected through an application process, which includes submitting a written application and delivering a presentation to their classmates. After the presentations, all students have an opportunity to vote for their preferred candidates. As part of their role, students provide voice and agency, working collaboratively with staff to implement initiatives that support our school's vision and values. The Student Lighthouse team members are passionate, enthusiastic, and dedicated to making a positive difference in our school community. We are proud of the leadership they demonstrate and the contributions they make to our school's success.
Photo Gallery